Will travel up to 5 miles (including Welwyn Garden City, Knebworth, Stevenage, Hatfield and Harpenden), or will tutor at his own home
Expert subjects: English, Maths, 11+, 13+, Science, Sociology and Psychology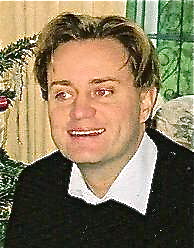 Qualifications
MA in Education, Bsc in Sociology, PTLLS Teacher Training Cert
---
Andrew has 5 years' experience teaching in schools and F.E. colleges, mainly teaching Maths.
He also has 6 years' experience as a 1 to 1 home tutor, teaching at various levels in Maths, English, Science, Psychology, Sociology, as well as 11+ and 13+ entrance preparation.
He has a proven track record of success in all these subjects, including helping a number of children gain entry to selective schools, through 11+ entrance preparation.
He is now currently teaching more extensively in schools, as well as tutoring.
---
If you have further questions please contact us on 07769 997 535 or chrisandkay@elitetutors.co.uk