Location: Telford, Shropshire
Will travel up to 12 miles from Telford.
Kay's expert subjects: English, History, Maths, 11+ and 13+. Elite Tutors have online & inperson tutors available to book, with many years experience.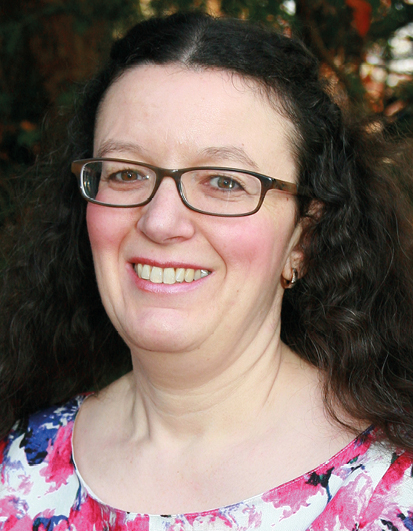 Subjects and levels covered:
English at KS1, KS2, KS3 , GCSE and A level;
History at KS2, KS3 and GCSE levels;
Maths at KS1 and KS2 levels.
7+, 11+ and 13+ entrance preparation;
Adult Literacy tuition – preparation for QTS Literacy tests, GCSE Literacy Equivalance Test, Basic Skills Literacy Qualification, as well as all other types of Adult Literacy tests.
Qualifications:
BA in History, Hatfield University, Hertfordshire; City & Guilds Teaching Cert pass (Level 1)
Profile
I am a highly experienced tutor of Primary level English, Maths and 11 Plus entrance tuition, as well as English at KS3 , GCSE and A level, for the past 20 years. I also teach History at KS2, KS3 and GCSE levels. I am based in Calne (with my husband Chris), but I can also travel to many surrounding towns, such as Chippenham, Swindon, Corsham, Melksham, Marlborough and Trowbridge.
I also have experience teaching Literacy to adults, and I am available to teach Adults for all types of Literacy tests (including QTS Literacy Test) – please see Subjects & Levels covered section above.
I also have 25 written references from parents, for students of various abilities. I have experience working not only with more gifted students, but also those children with Learning Disabilities (eg dyslexia, autism, dyspraxia and asbergers).
I have an English-related degree (in History which included some English modules within the degree), and I have a Level 1 City & Guilds Teaching Certificate Pass.
Proven Track record of Success
I have a proven track record of improving students' grades.
For example:
1) For GCSE English Language & Literature
This last year, I improved a GCSE English student from Trowbridge from a level 4 to a level 6 in both English Language & English Literature in just 9 months' tuition (I have a written reference from the parent of this student). Another GCSE English student from Chippenham, improved from predicted level 6's in English Language & English Literature, to level 7's in both subjects, in just 9 months' tuition.
I also had another GCSE English student recently, who had been predicted C grades in both GCSE English Language and Literature, but after only 8 months' tuition with me, he achieved an A* in his Literature exam, and an A grade in his Language exam (I have a written reference from the parent of this student).
2) For A level English Literature
I have helped students achieve A grades in the past. All my A level students in English Literature have always achieved the grades they have needed for University places.
3) For Primary level
I had a student recently, who I taught from Year 3 to his Year 6 Sats. At the start of tuition, he was very weak at English & Maths – below average, but over the next 3 years, he developed very strongly in both, and achieved a strong level 4 in his Year 6 SATS in both subjects, as well as gaining entry into Haileybury (Hertfordshire) school in the 11+ exams. I also had a girl recently, who I improved from below average in English & Maths, again to a strong level 4 in her Year 6 Sats (in 2 year's tuition). I also had another student near Devizes, who was struggling in year 1 Maths at the start, but after 2 years' tuition with me, she not only caught up, but was exceeding school targets in many areas of Maths, after 2 years.
4) For 11+ Tuition
I teach all areas of 11+ entrance preparation- English, Maths, Verbal Reasoning and Non-Verbal Reasoning. I have a proven track record of helping students to pass 11 plus Entrance exams- nearly a 100% success rate.
I am experienced preparing students for many local private schools, such as Dauntseys (Lavington), King Edwards' Bath and Royal High Bath. I have recently helped 1 student gain entrance to King Edwards' and 2 students into Royal High. I am also experienced preparing students for the Gloucestershire CEM Grammar Schools, and I recently enabled 1 student to gain entry into Stroud High School. I am currently coaching students for Dauntseys (2 students) and 1 for King Edwards' Bath.
Such is my level of 11 Plus experience, that I get 11+ enquiries from clients from various areas such as Swindon, Chippenham, Corsham, Marlborough, Melksham and Bath, as well as Calne.
Extensive Resources
I use National Curriculum Resources for all tuitions, and I have an extensive collection of exam papers for all levels of tuition. This includes GCSE/ A level English & History past papers and Year 6 Sats English & Maths papers, as well as 11 Plus Bond Assessment papers and 11+ past entrance past papers.
I am also fully up to date with the new 9-1 National Curriculum in English & History.
My approach to tuition
My approach to tutoring a child is that I treat each child individually and tailor the lessons to the ability and personality of each child. I have tutored children in this manner for 20 years, and I have found these methods to be very effective.
I am also a firm believer in making students feel at ease in the lessons, and in offering plenty of encouragement to build the child's confidence. I am friendly by nature too.
I can either travel to the student's home, or they can come to me. I am available for tuition any time on weekdays, both in the daytime and the evenings.
---
If you have further questions please contact us on 07769 997 535 or chrisandkay@elitetutors.co.uk